About
I grew up in a photographic family and started working at a young age in my family's photo retail store, "Hoyer's Photo Supply," in Williamsport, PA.
My passion for photography started when my grandfather put a Kodak camera in my hand at age two. It continued through school, shooting for the High School Newspaper & Yearbook, then as a "Stringer," covering high school sporting events for the local newspaper, "The Sun-Gazette."
After earning my BFA at RIT in Advertising Photography, and most recently my MFA from Visual Studies Workshop, I continue to work as a Commercial Advertising Photographer based in Rochester, NY. In addition, I have taught Advertising Photography at RIT in the College of Art & Design.
In the past three decades, I have produced & captured everything from an egg to an 18-wheeler, from 8X10 film to a digital point n' shoot camera to a 50 Megapixel capture. I genuinely enjoy the process and the people I work with. Every aspect of this medium has been a part of my life. I often wonder what I would be doing if my "Popa" had handed me a Tonka truck instead of that Kodak camera.
"It's simple…I love to make images...I always have."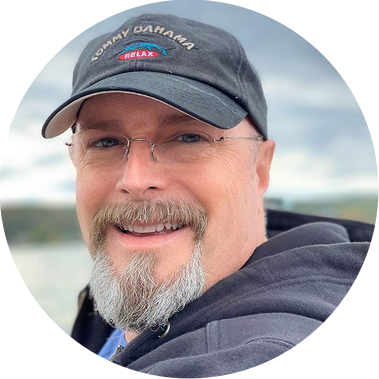 Our Carriage House
Our Studio is located in the heart of Rochester's downtown "Wadsworth Square Neighborhood" and was initially erected in 1885. Our Carriage House was purchased in 2007 from the former owner, the renowned Kodak photographer Earl Kage. Extensive exterior & interior renovations were made, adding a full kitchen and client lounge, among other amenities.
Our Roof Top Deck/Studio is the latest development, complete with a Jacuzzi, a Wall of Fire, and a fantastic view of downtown Rochester!
Awards - International~National~Regional
2023 Graphis Photo Annual / Abstract Still Life-Silver Award
2019 One Eyeland Top 10 Still Life Photographers / Beverage Category-Bronze Award
2018 Graphis Photo Annual / Beauty & Fashion - Silver Award
2017 Graphis Photo Annual / Fine Art - Gold Award
Graphis Photo Annual #95 / Still Life
Graphis Poster Annual #96 / M&M Poster, Janet Fried AD
2016 Communication Arts Photo Annual Award of Excellence / FUEL 15 Calendar Cover / Cohber Press

2007 Communication Arts Photo Annual Award of Excellence / Saatchi & Saatchi Campaign
1999 Communication Arts Photo Annual Award of Excellence / Buck & Pulleyn Summer Hours Poster Series
1997 Communication Arts Photo Annual Award of Excellence / Saatchi & Saatchi Campaign
2016 Silver Addy / Encore Capture LaVie #2
2016 Gold Addy / FAIL 2016 Calendar Cohber Press
2015 Gold Addy - FUEL 15 Calendar Cover / Cohber Press
2013 Silver Addy - Assembly Row Boston Campaign / Gold Dog Communications
2012 Gold Addy - Restaurant 2 Vine Website / Phillipson Group
2011 Silver Addy - Rochester Victory Alliance Campaign / Phillipson Group
2010 Silver Addy / District 2 - Health Now Campaign / JAY Advertising
2010 Gold Addy - Health Now Campaign / JAY Advertising
2010 Gold Addy - Natural Truths Calendar / January Image / Monroe Litho
2010 Gold Addy - Natural Truths Calendar / May Image / Monroe Litho
2010 Gold Addy - Natural Truths Calendar / September Image / Monroe Litho
2009 Gold Addy - Natural Truths Calendar Campaign / Monroe Litho
2008 Gold Addy - Rochester Advertising Federation Addy Campaign
2008 Gold Addy - Seneca Park Zoo / Zoobilation Poster Series
2007 Gold Addy - Rochester Advertising Federation Addy Show Book Imagery
2007 Gold Addy - Simple Truths Calendar / Monroe Litho - Diane Fitzgerald-Harris~Designer
2003 Gold Addy - George Little Management Campaign - Kevin Mann~AD
2002 Gold "Oddy" - Walter Colley Images "2Die4" Campaign
2001 Gold Addy - Empire Brewing Company "Table Music" - James Wondrack~Designer
2001 Gold Addy - Walter Colley Images Website
2000 Gold Addy - WCI Summer Poster Series
2000 Gold Addy - WCI Summer Poster Series
1999 Gold Addy - Buck & Pulleyn Summer Hours Poster Series - Sarah Frisk~Designer, Kate Sonnick~Writer

1997 Gold Addy - Geeky Ad Guys Fun Time - Mike Mooney~AD, Bart Culberson~Writer

1980's Numerous Gold Keys & Scholastic Arts Awards
Client Endorsements
"I have been working with Walter personally for over five years and his relationship with my employer extends over ten years. Walter is not only pleasure to work with but the images he produces are excellent quality. He always makes sure we get the best shot for every product, we could not ask for a better photographer!" Perry's Ice Cream
"Walter Colley is the ultimate professional by all definitions of what you would expect from a world class commercial photographer. I have appreciated his talents over 20 years of working with Walter at Midtown Athletic Club. Walter has an incredible eye and sense for detail His charming personality and genuine warmth creates an environment that enables him to capture exceptional images of his subjects; people, places and things. Walter is a true professional gem; second to none when it comes to photography." Glenn William, General Manager Midtown Athletic Club
"Walter Colley contributes the same amount of energy, creativity and enthusiasm into every job - regardless of the budget or visibility of the job. You always feel he's on it and into it." Chris Lyons, Illustrator

"Walter Colley is one of the premier photographers in the Rochester Region. He is the consummate professional and also very easy to work with. Walter can take your current photography from alan to impactful or create new photography that will definitely get noticed by your audience. He has a complete photography studio and tons of equipment for whatever the job may need. His editing and post-production expertise is also top notch. Above all, Walter's creativity and his excellent eye for light make for unforgettable imagery.
He is the only person you'll ever need to call." Michael Philipson, The Philipson Group / Greentopia / Green Visons
"I am part of an organization of restaurants in the Rochester, NY area and beyond. Walter has been photographing our stores for over 10 years. His photographs are impeccable. He is also very friendly with our staff and prompt in sending us our images. We wouldn't use anyone else! Thanks Walter!" Allie Greco, Two for Seven
"We have worked with Walter Colley and associates Kim and Maria several times now on corporate marketing campaigns. Whether it's a portrait shot of our esteemed colleagues, a shot of our lab analyzers or a photo of test tubes and beakers Walter approaches the task with fun and professionalism. We're always thrilled with the quality and style of the photography from Walter Colley Images. Thanks Walter for your great work! Looking forward to the next time we see you!" ACM LABS
"Walter is the best. A true noun shooter - people, places and things. He's reliable. He's talented. And a blast to work with. On top of that, the clients like him." Mike Telesco, Telesco Creative Group
"Walter is an exceptionally talented professional photographer. My company has hired him for over 10 years to take professional headshots and project photographs (buildings, bridges, plazas, etc.). His photographs are beautifully lit, and he can make the mundane look extraordinary. In addition, Walter is a pleasure to work with. He has always been flexible with his schedule and delivers a top-quality product on time. If you are looking for a photographer, look no further than Walter. You will be happy with the result!" TY LINN International
"Walter has an incredible eye, stays current with the latest technology and provides a tremendous value. I have recommended him to others looking for great imaging services and will continue to do so without hesitation." Steve Kofron, U of R
"Walter is simply the best! He offers a unique combination of creativity and personalized customer service that has served this community well. He's the total package. The real deal. And he's kind of crazy!" John A. Marianetti, Director of Broadcast Martino Flynn, LLC
"Walter Colley (Sir Walter Colley to you) is a pleasure to work with. You always leave the shoot happy, knowing you got just what you wanted." Paul Hill, Creative Director Martino Flynn
"That Walter Colley is an extraordinarily warm and funny human being should not distract you from the fact that he does a superb job on every project. It just makes it easier to call him." Robert Massimilian

"Lovingly known as 'The Mayor' to me, Walter feels like the heart of the advertising community in Rochester. He has the unique quality of being insanely talented and professional (buttoned up studio) while making people laugh harder then they can remember." Chrissy Pagano, Art Director/Designer

"In a business full of prima donnas, Walter stands out as a truly talented shooter who makes the whole process painless. When you call Walter, you know he'll find a way to make the project a success." Kurt Jaeckel, Creative Director Partners + Napier

"When working with Walter, he has a sensitivity to the subject matter which allows me to discover more about my own project. Only the best of photographers bring that to their work. Walter matches my level of concern about the project - which means everything to me. Independent business owners juggle a lot of projects - but you never feel that working with Walter. It's important to me that I work with 'go-to' people. Walter offers this "trust" quality. Basically, I don't have to worry about the project once I've handed it over to Walter." Bob Kiesow, Creative Director, Ardent Learning

"Walter is extremely versatile, we've shot everything from leaky water heaters to fashion models with him. Both groups looked better than I could have imagined—especially the water heaters. Invariably, he makes you look very smart for hiring him." Dan Mulcahy, Copyrighter & Creative Director